You invest a lot in your business, and protecting those investments is a priority. Whether you're looking to manage risk, prepare for the unexpected or simply enhance peace of mind, we have the insurance solution to help you be more successful.
What We Offer
Physical Damage Insurance | Commercial General Liability Insurance
---
Physical Damage Insurance
Physical damage insurance covers losses due to collision, flood, upset or overturn, fire, vandalism, theft and more. For partial losses, we pay the full replacement cost for genuine Cat® parts and repairs by Cat dealers.
Coverage Details
Our comprehensive coverage and competitive rates are available to all equipment customers. If you finance your machines through Cat Financial, you'll get instant approval and a locked-in rate for the term of your contract.
For total losses, we cover the greatest value of the following:

The payoff value of your loan, up to the amount of your insurance OR
The actual cash value of your insured equipment OR
The cost to replace your machine with one of like kind and quality


For covered partial loss, full replacement cost for genuine Cat parts and authorized Cat dealer repair
$1,000 deductible for all equipment except logging ($5,000)
Unlimited mileage up to $2,500 for transportation of insured equipment for repairs
Equipment rental costs up to $2,500 after a covered loss
Up to $100,000 of coverage for damage to replacement rental equipment
Fire department service fees up to $5,000
Debris removal up to $10,000
Deductible waivers for qualifying anti-theft or automatic fire suppression system
Coverage for All Your Machines
You deserve the best coverage for your machines, regardless of the manufacturer. That's why we offer physical damage insurance for all your equipment, including trailers and attachments, with enhanced coverage for fleets.
COVID-19 Notice
If you are experiencing financial hardship as a result of COVID-19 and would like to request an accommodation for policy payments, please contact Caterpillar Insurance Company at 1-800-248-4228 ext. 5754. Or if you prefer you can send an email to PhysicalDamage@cat.com and type in "COVID-19 Payment Accommodation Request" in the subject line. Please include your name and policy # as it appears on your policy, along with your contact information.
Contact Us
Connect with our physical damage insurance experts to learn how we can support and protect your business.
---
Commercial General Liability Insurance
Let us help protect you from the negative effects that a construction site incident can have on your projects or your financial position.
Commercial General Liability Insurance offers your business the following protection:
Physical/bodily injury to others
Damage to the property of others
Personal and advertising Injury

Malicious prosecution and wrongful eviction
Slander and libel
Copyright infringement and use of other's advertising ideas
Why Buy Commercial General Liability Insurance?
Take advantage of our convenient "one stop shop" for all your insurance and financing needs with the ability to purchase Commercial General Liability Insurance, along with our other products. In many cases, this type of insurance is required when purchasing, renting or leasing a machine, working as a subcontractor, or it may be a requirement for some finance agreements.

Additional Coverages Available
Aggregate limits per location
Blanket additional insureds – ongoing operations
Construction projects – aggregate per project
Damage to premises rented to you
Newly formed or acquired organizations
Non-owned watercraft
Primary and noncontributory
Waiver of transfer of rights required by written contract
Data security
Contractors errors and omissions
Contact Us
To learn more about commercial general liability insurance coverage for your operations, contact us at 1-800-248-4228 or send us an email.
---
Explore More Solutions for Your Business
Equipment Financing & Leasing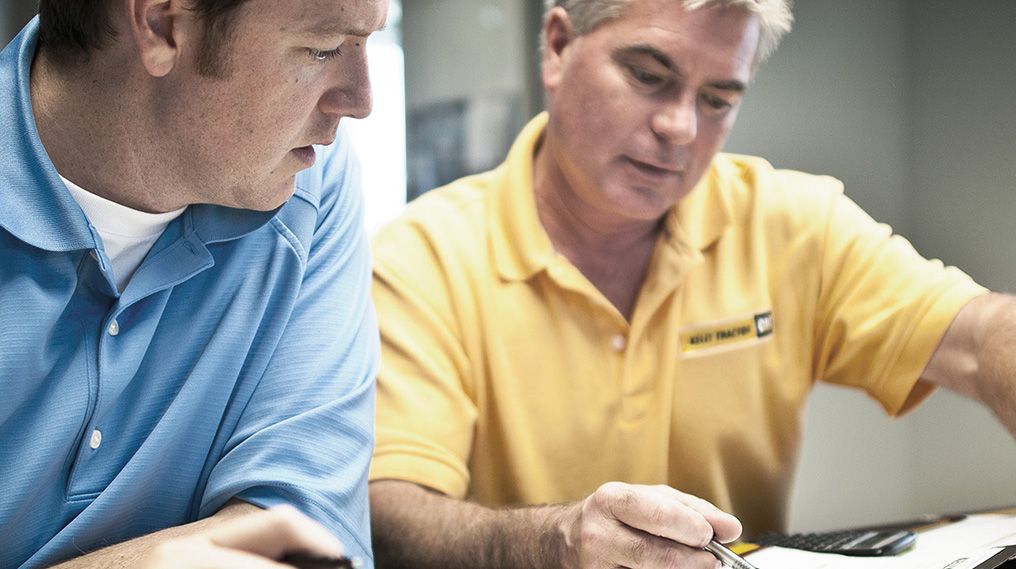 Learn more about Cat Financial's exciting options to acquire the heavy equipment your business needs without making a purchase, whether you want to loan equipment, finance equipment or lease equipment.
Current Offers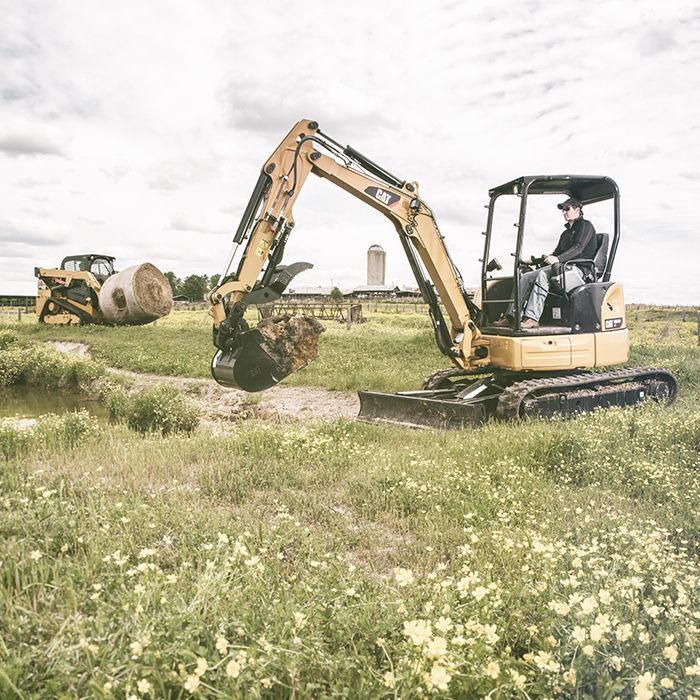 Get in touch with your local Cat equipment dealer to learn more about promotions available to you.
No results match your criteria